Sossusvlei
I am in the final throes of the sequel to my first book: Narinhi- Man of the Lie and a pretty big scene takes place in Sossusvlei- a desert wonderland found in Namibia. Namibia is a land of contrasting beauty and also happens to be the country I grew up in. So, I desperately wanted to go there to get a feel of the place and find some inspiration.
The best laid plans
My husband visited Namibia so he could celebrate my mum's birthday with us and I seized the opportunity to take him out into the desert with me. He generally has no interest in going anywhere where there are no animals for him to see. He agreed to come sans complaint because, according to him, I've been talking about it for two years and now he won't have to hear me lament not having been anymore. Him coming along had the added advantage of excellent photos. Photography is his hobby and he has a fancy tourist camera (the type with the gargantuan lenses that are retractable and come with tripod stands and all the bells and whistles) far superior to my smartphone photos.
Getting there is half the fun… not
We booked a night's stay at Sossusvlei Lodge and on a pleasant enough Sunday morning, took my mother's 4x4 on the road. Destination => Hardap Region! The road was fine, as most roads in Namibia are impeccable however, after a small town called Maltahöhe, the road morphs into a gravel death-trap. I exaggerate, but only a little. The road really is super slippery and impassable without a 4x4. My GPS was either drunk or on a nefarious mission to live out something from an American horror movie because it took us everywhere except in the right direction. To make matters worse, the road to Sossusvlei has a population density of nearly zero and no cell phone reception! We passed every lodge and camp known to the area except our own. By this point my husband was a Grumpasaurus Rex and I couldn't really blame him.
Sossusvlei Lodge
We did finally find the lodge and a screw missing from my mother's car's canopy handle. We checked in and devoured a hasty lunch as the kitchen had to be re-opened for us. The staff was very accommodating of our requests and needs.
Our room was a standard equipped with: dressing table, fridge, air-conditioning (mercifully), a safe, a small open drawer to hang clothes, an l-shaped couch, an ottoman, bathroom and toilet. Most rooms are sort of semi-detached large studios.
The food was to die … no joke. Dinner is a large open plan stir-fry buffet. The menu comprised mainly seafood starters and such delicacies as impala, kudu and oryx. In all honesty, I think this was the best stir-fry I've had to date. The setting where the restaurant is, adds to the charm of the experience; out in the open overlooking the vast desert landscape.
Sossusvlei Lodge
The experience
We went on a tour to see the Sesriem Canyon on the day we arrived and the following day we were on another tour to the Deadvlei.
Sesriem Canyon
The Canyon tour was short but fascinating in terms of the history of its formation and its evolution.
The Deadvlei is an actual marvel. The best way to describe it is like an oasis that dried up. The desert dunes rise out of the earth and their majestic crests give way to white sands populated by scorched tree carcasses held in place by the clay beneath the earth. It truly is a magnificent sight to behold and because I suspect my words aren't doing it justice, I've added some photos...
Deadvlei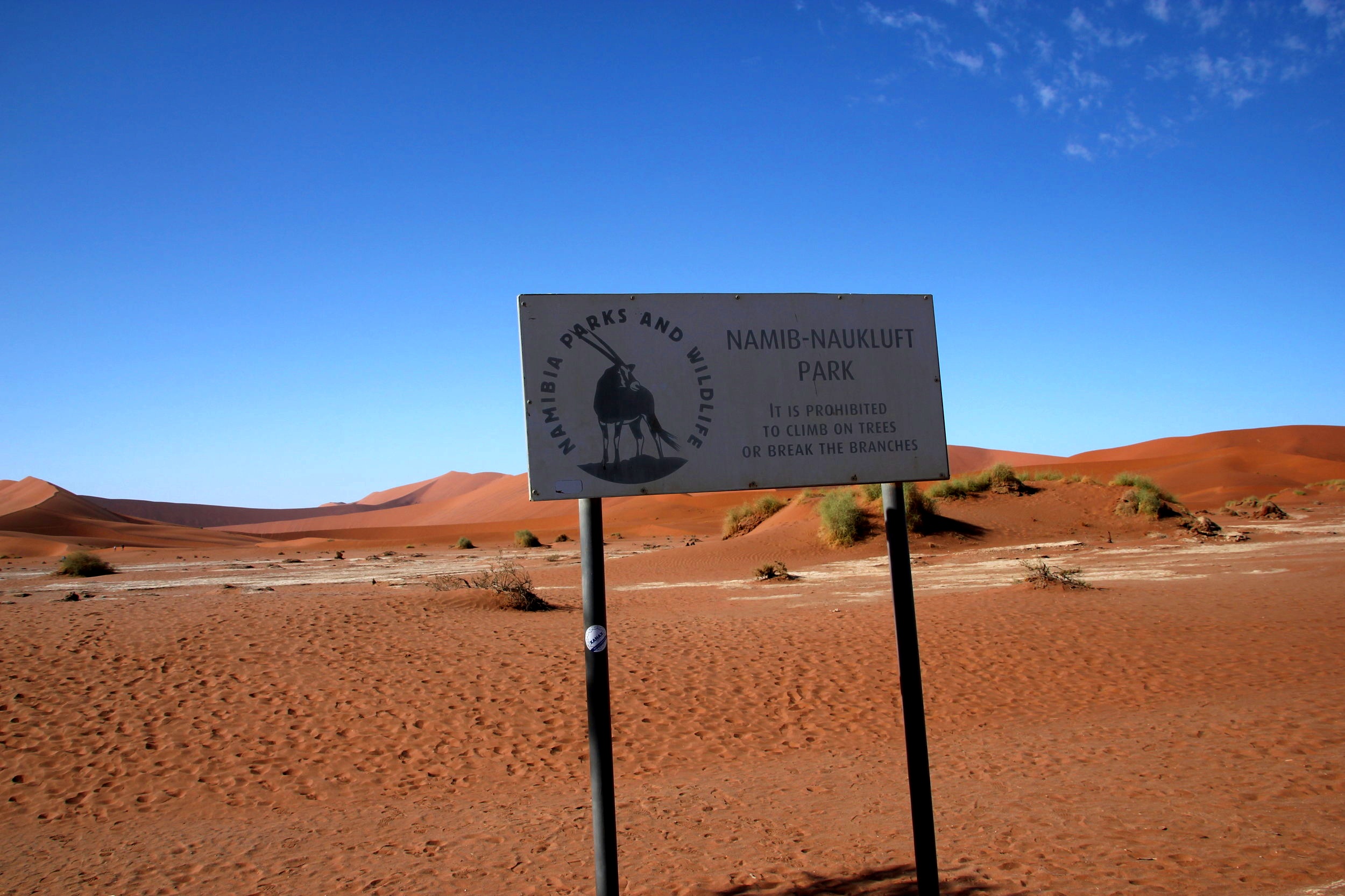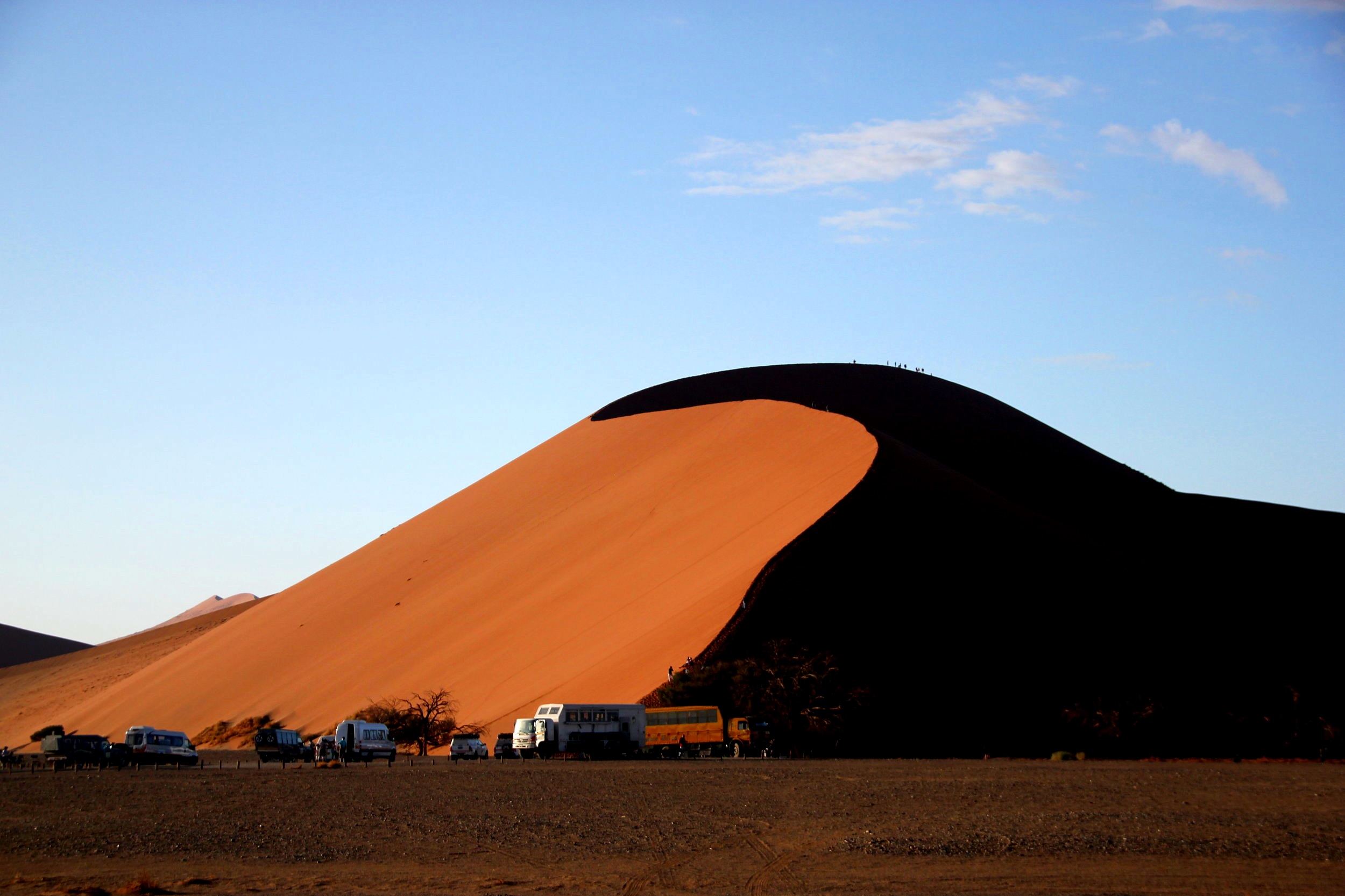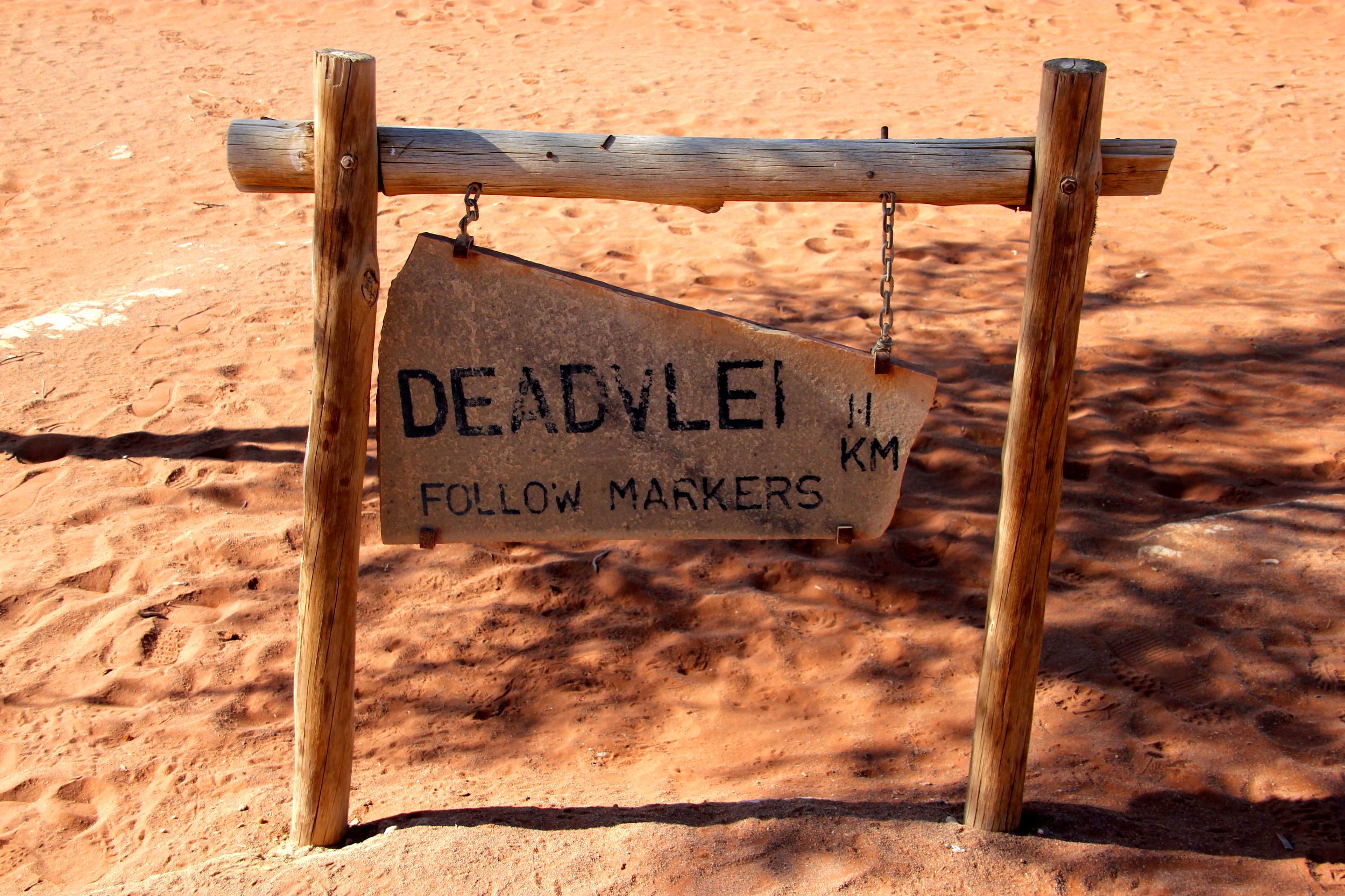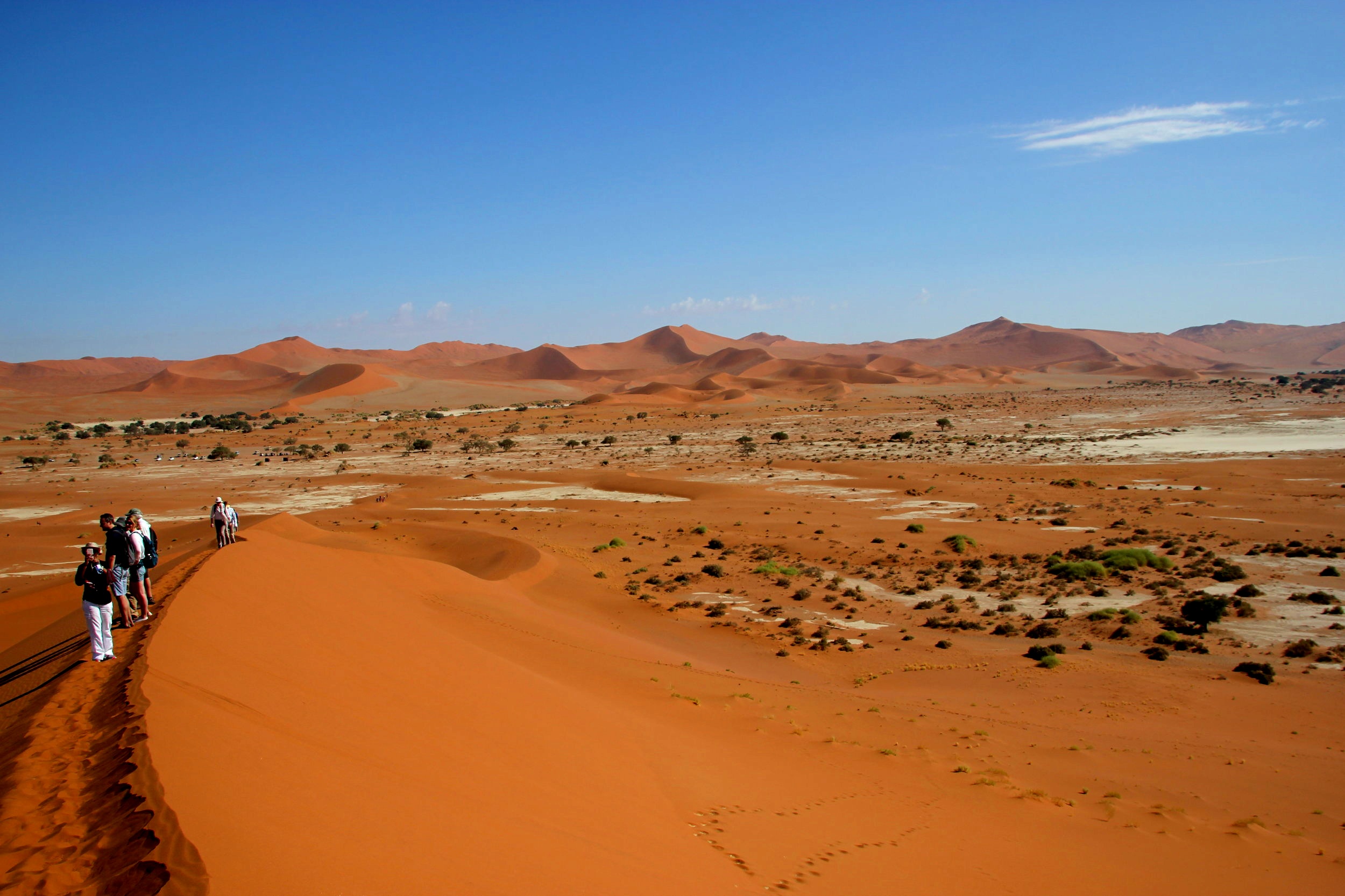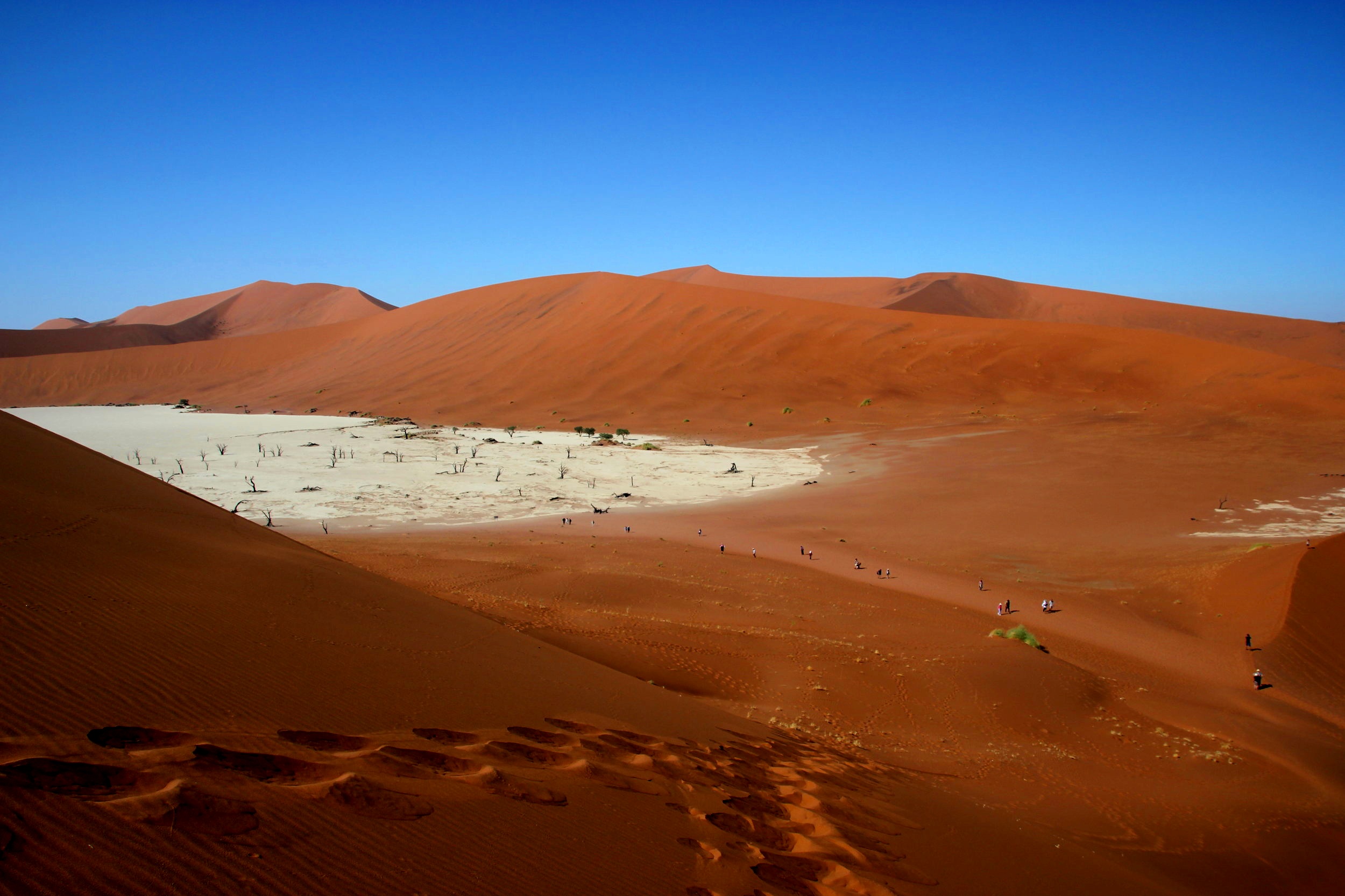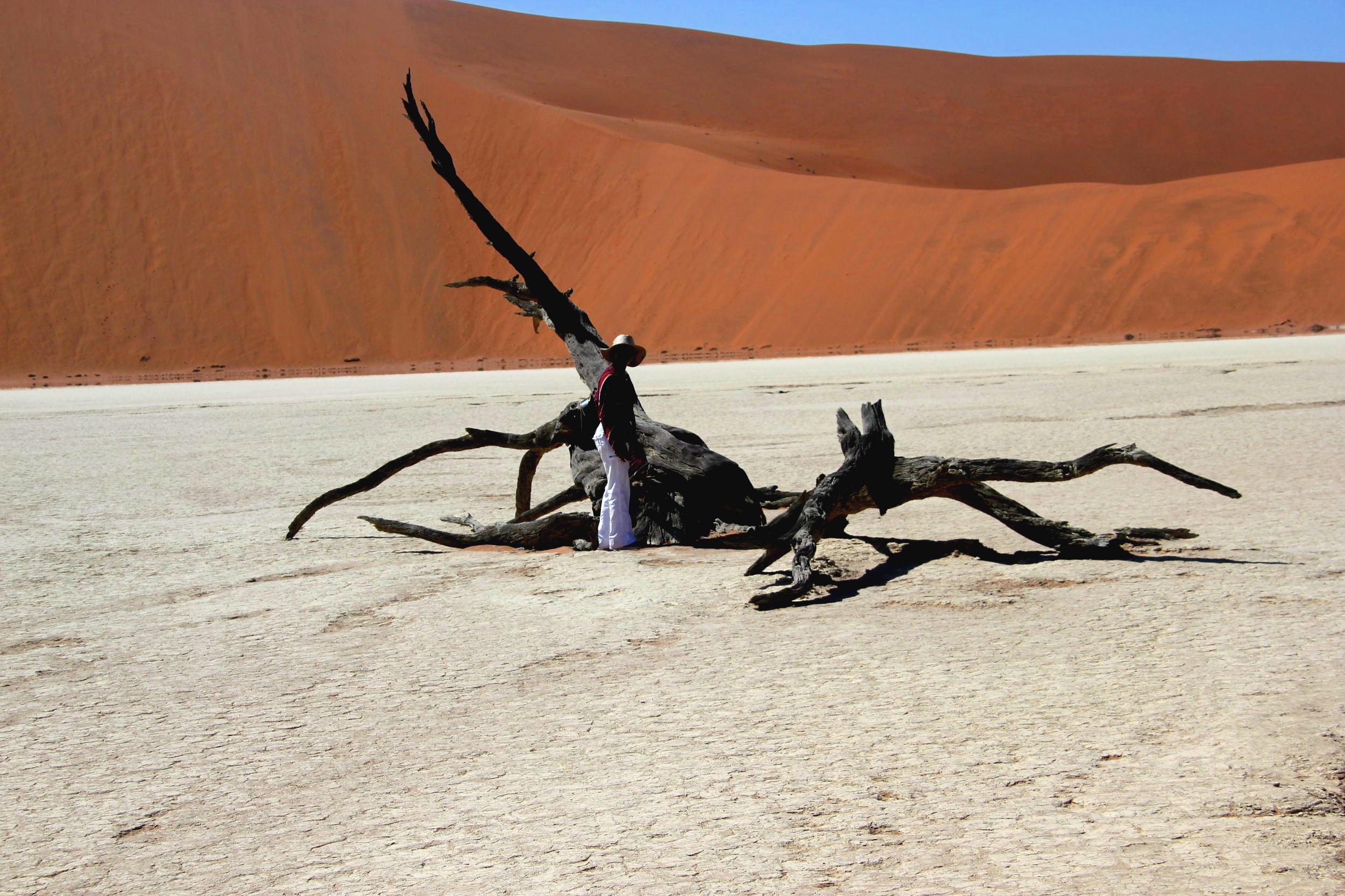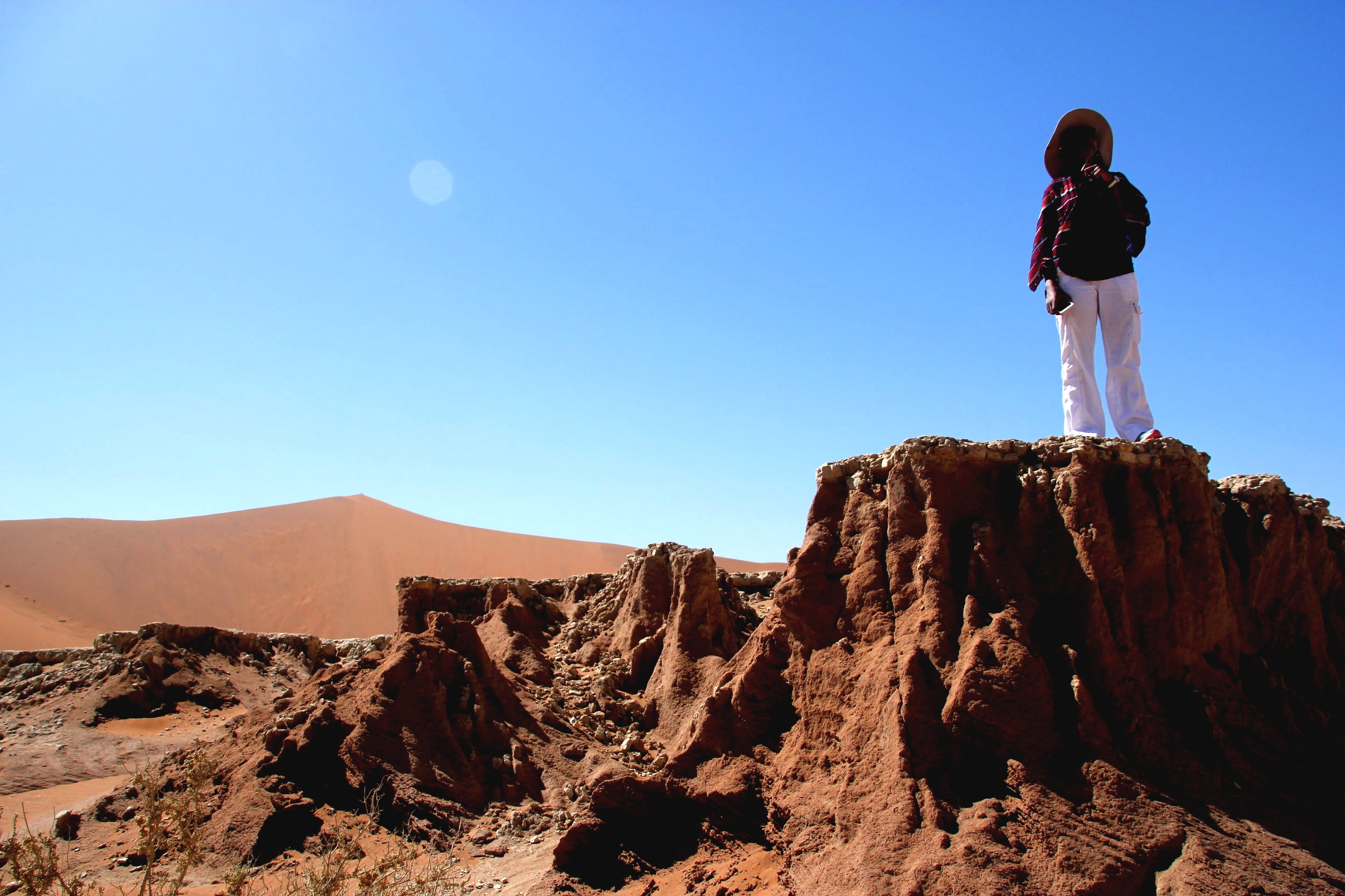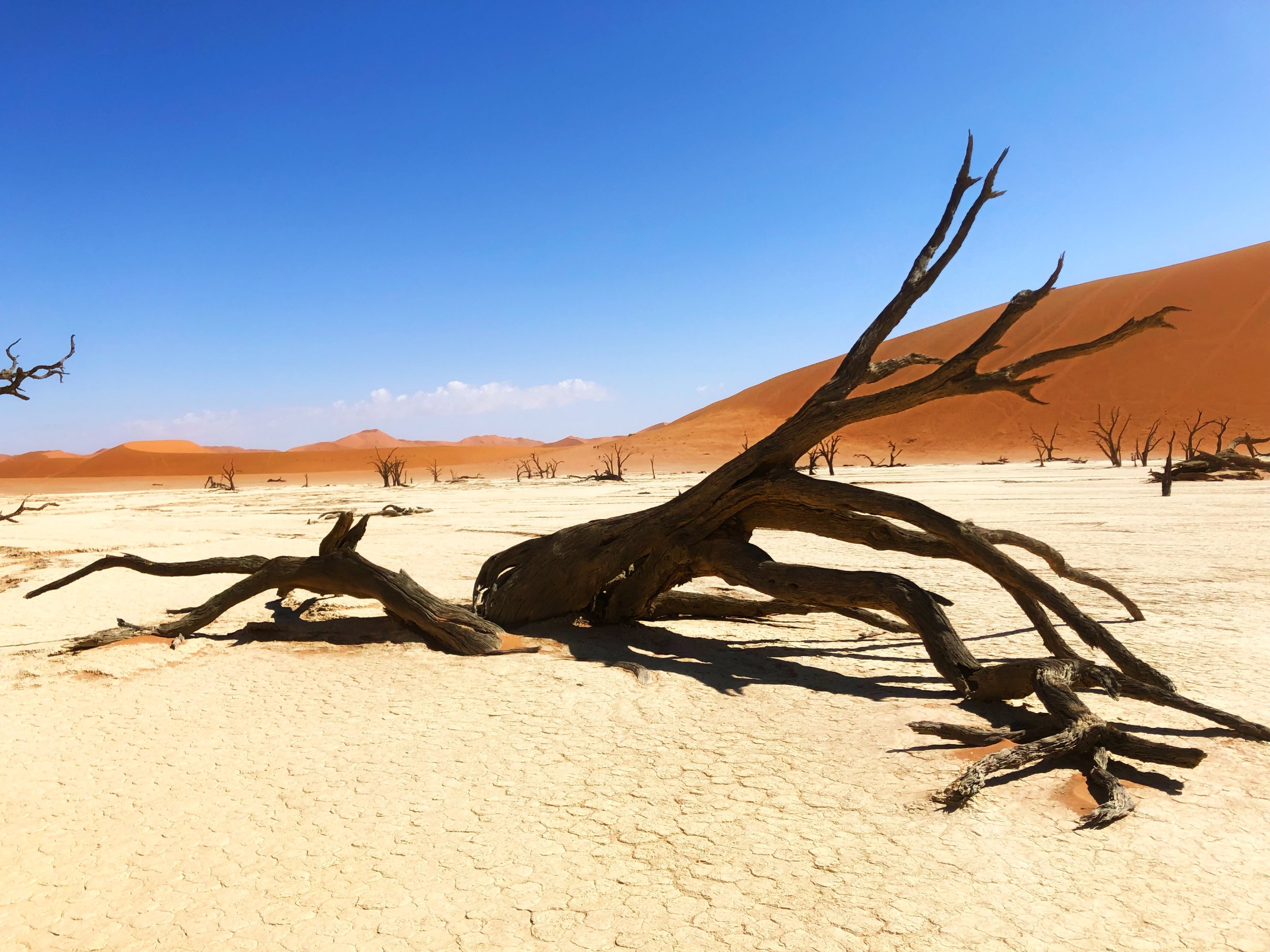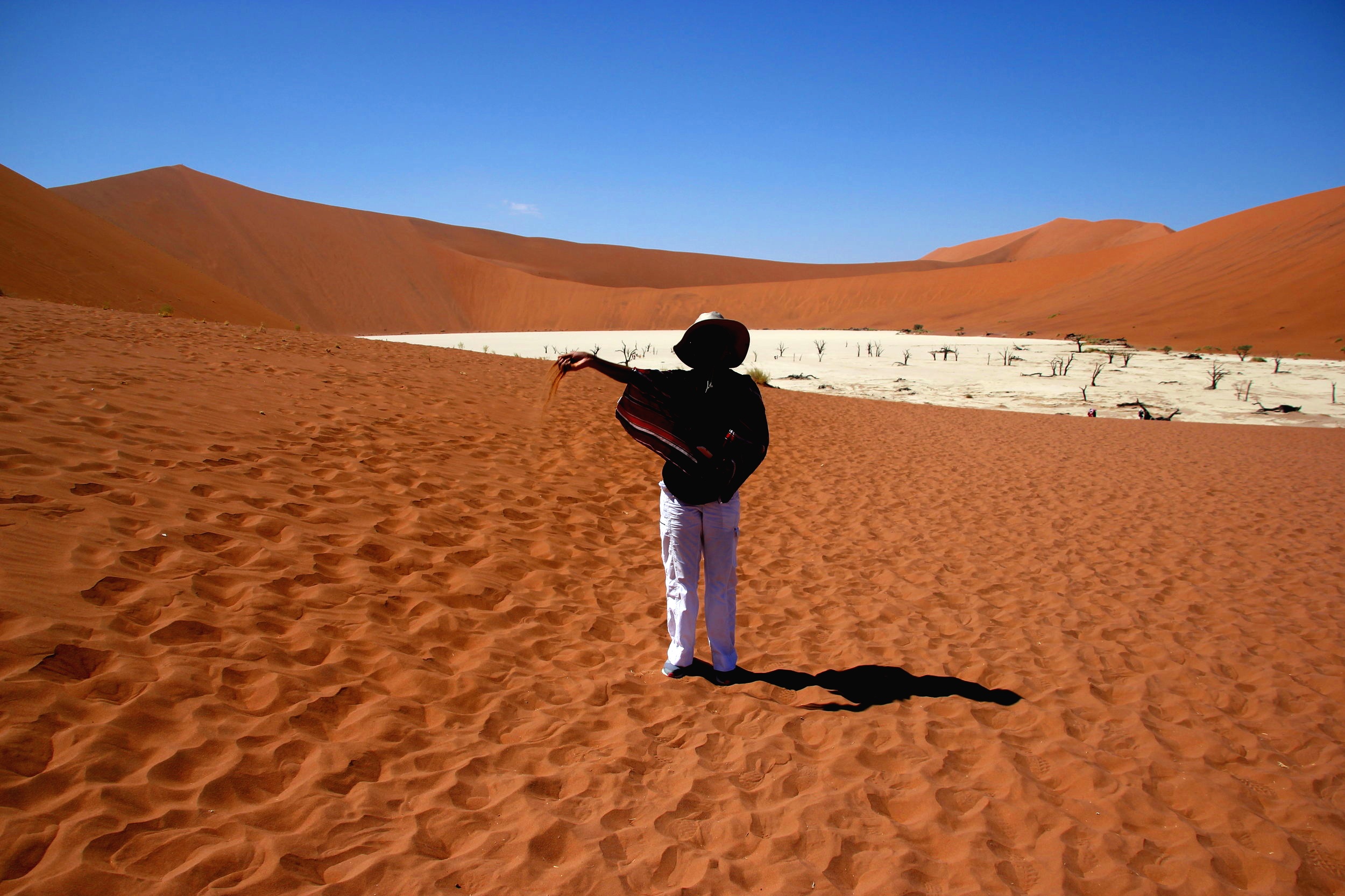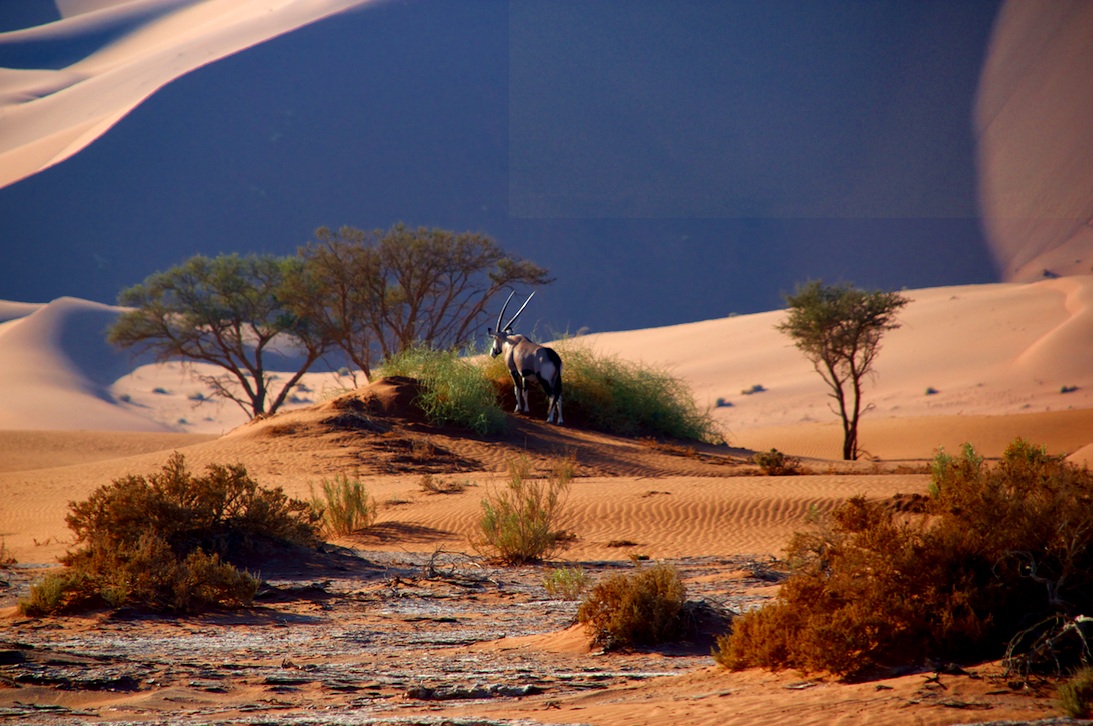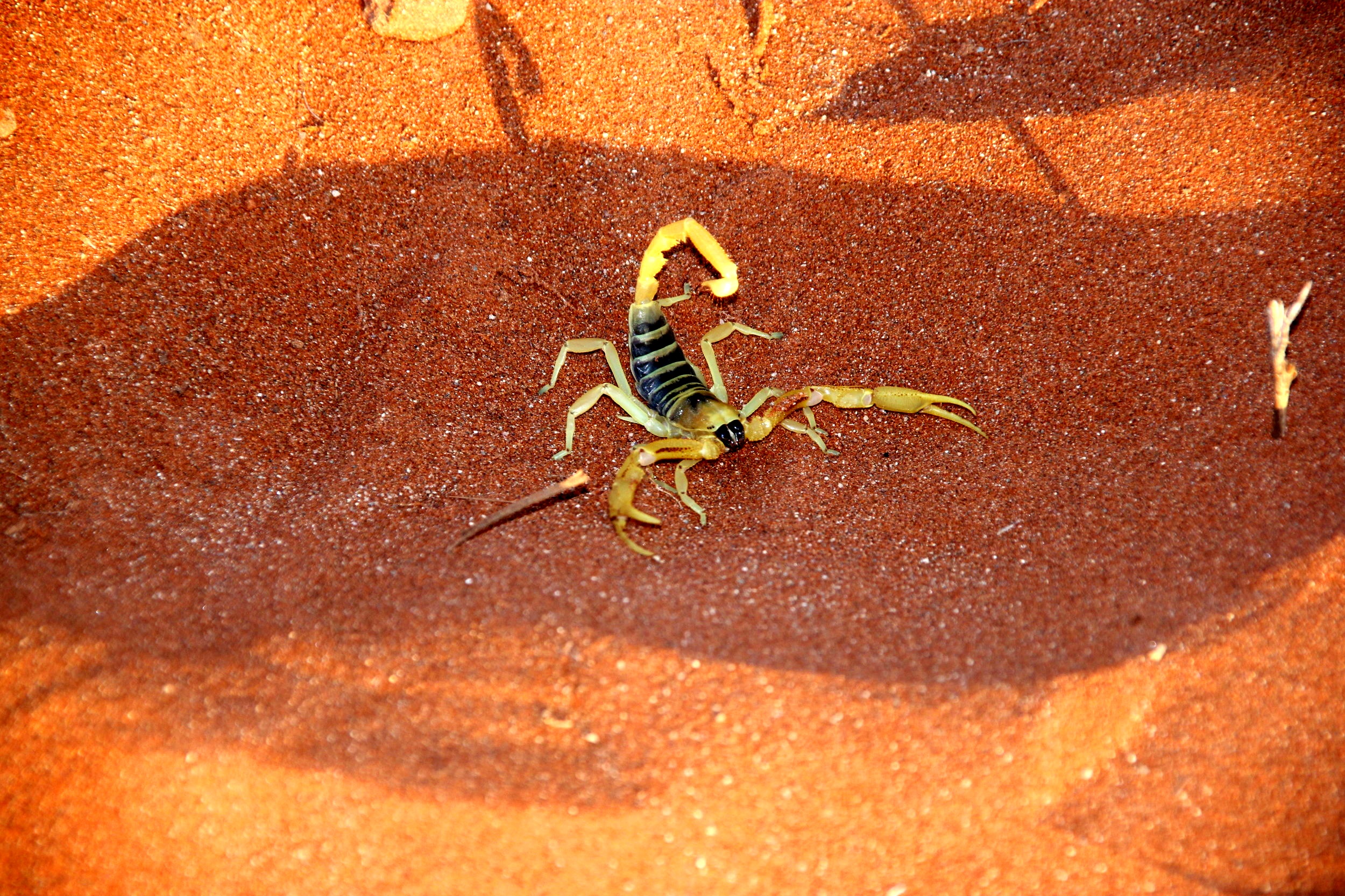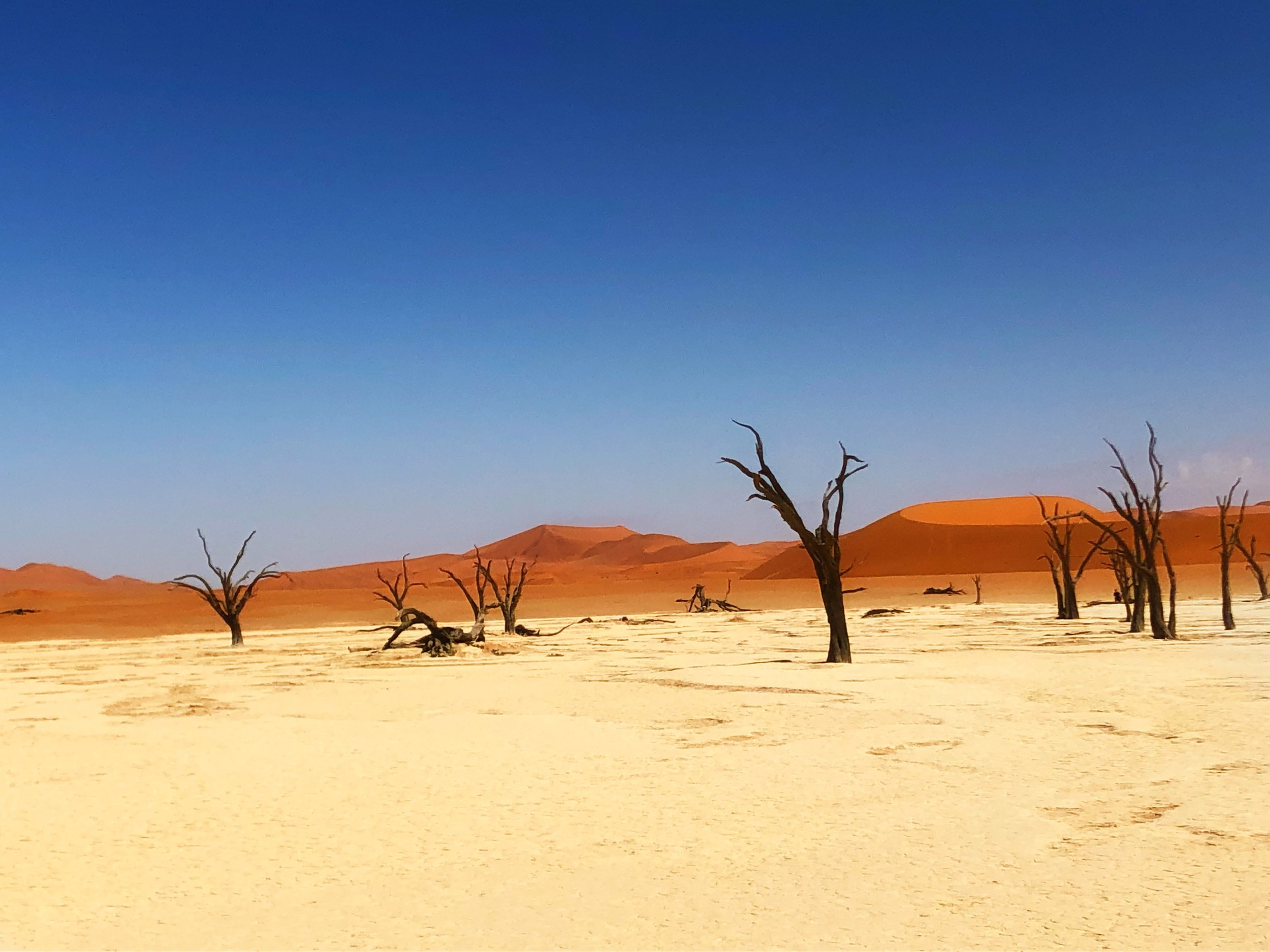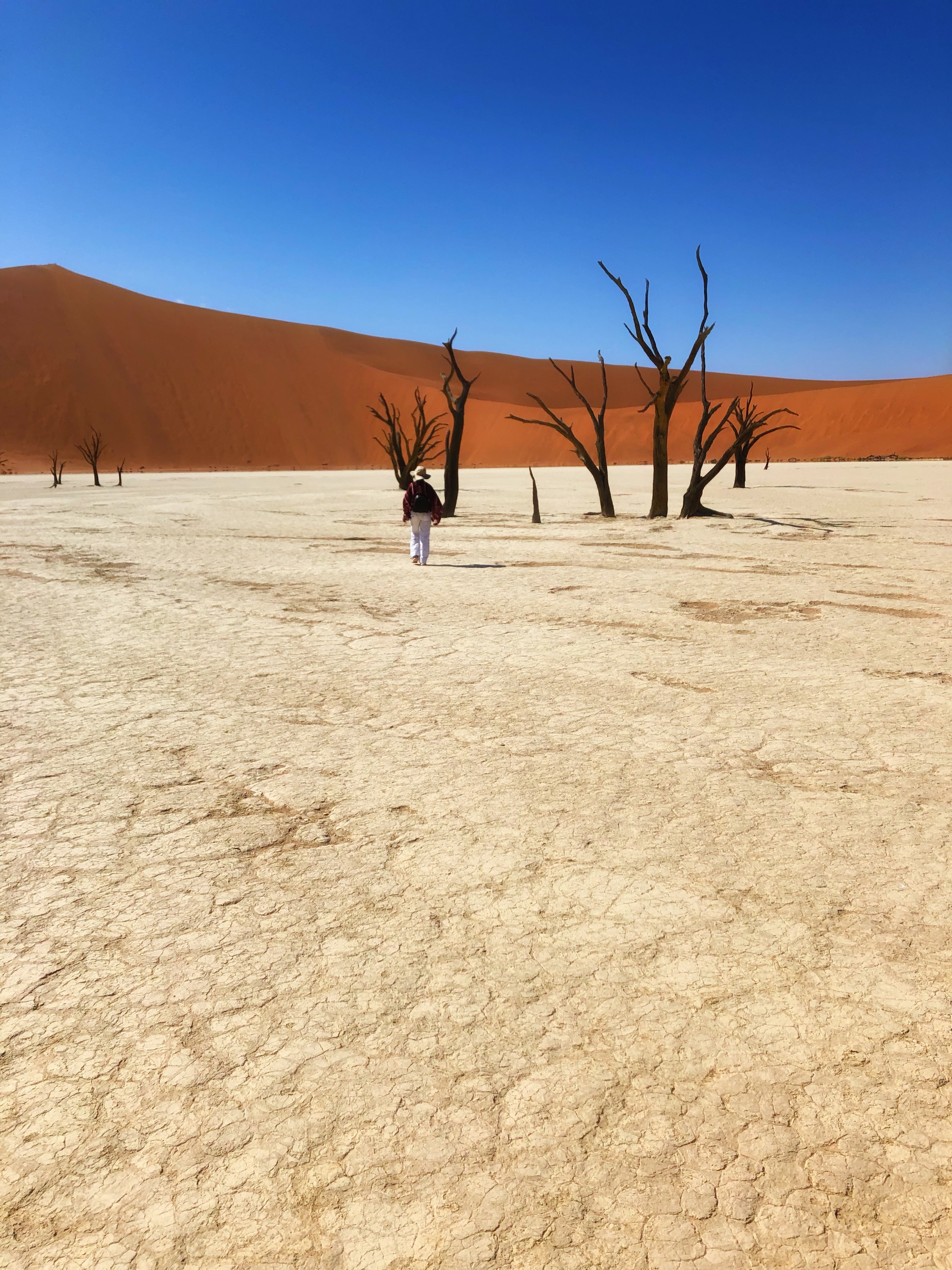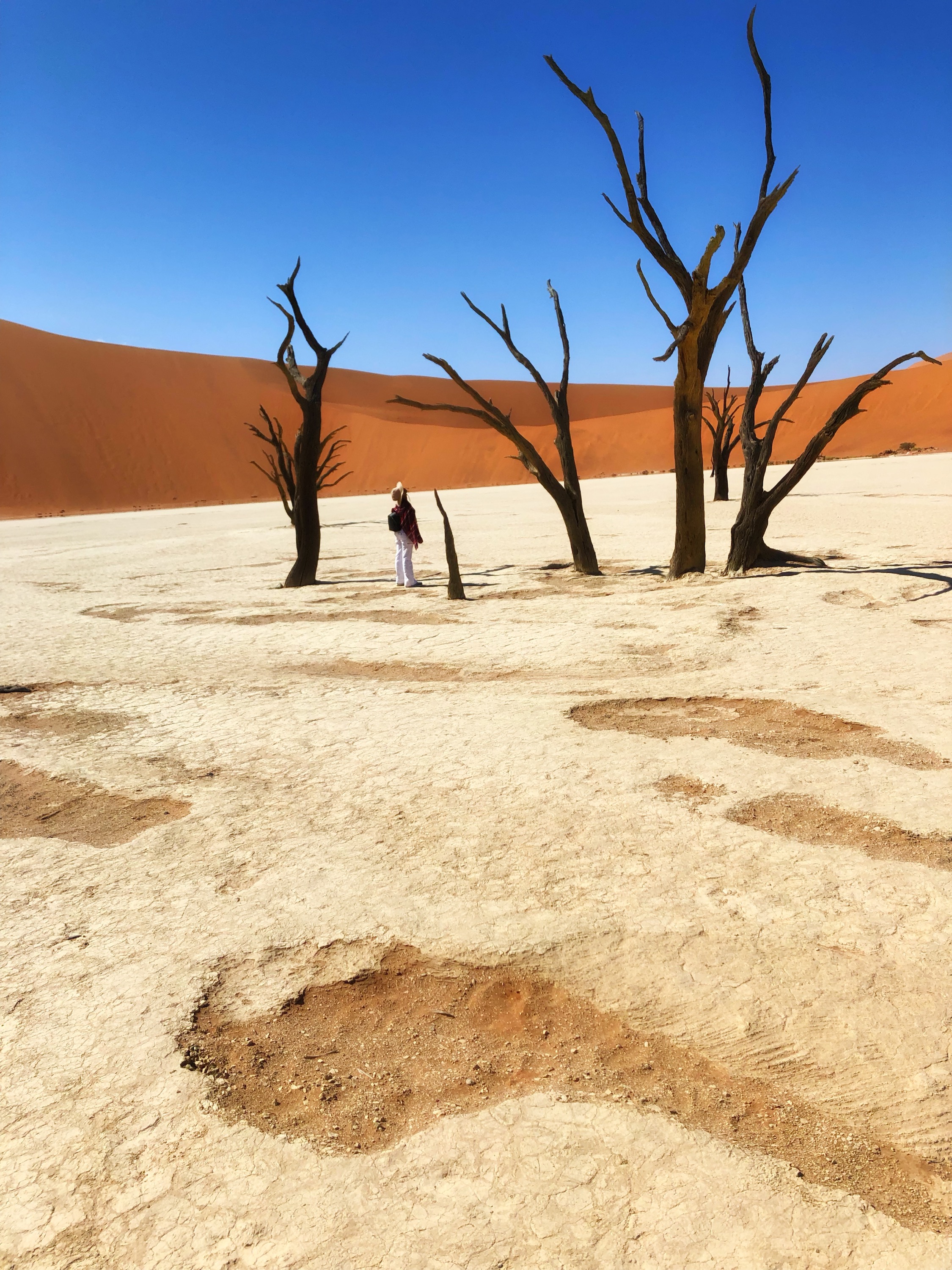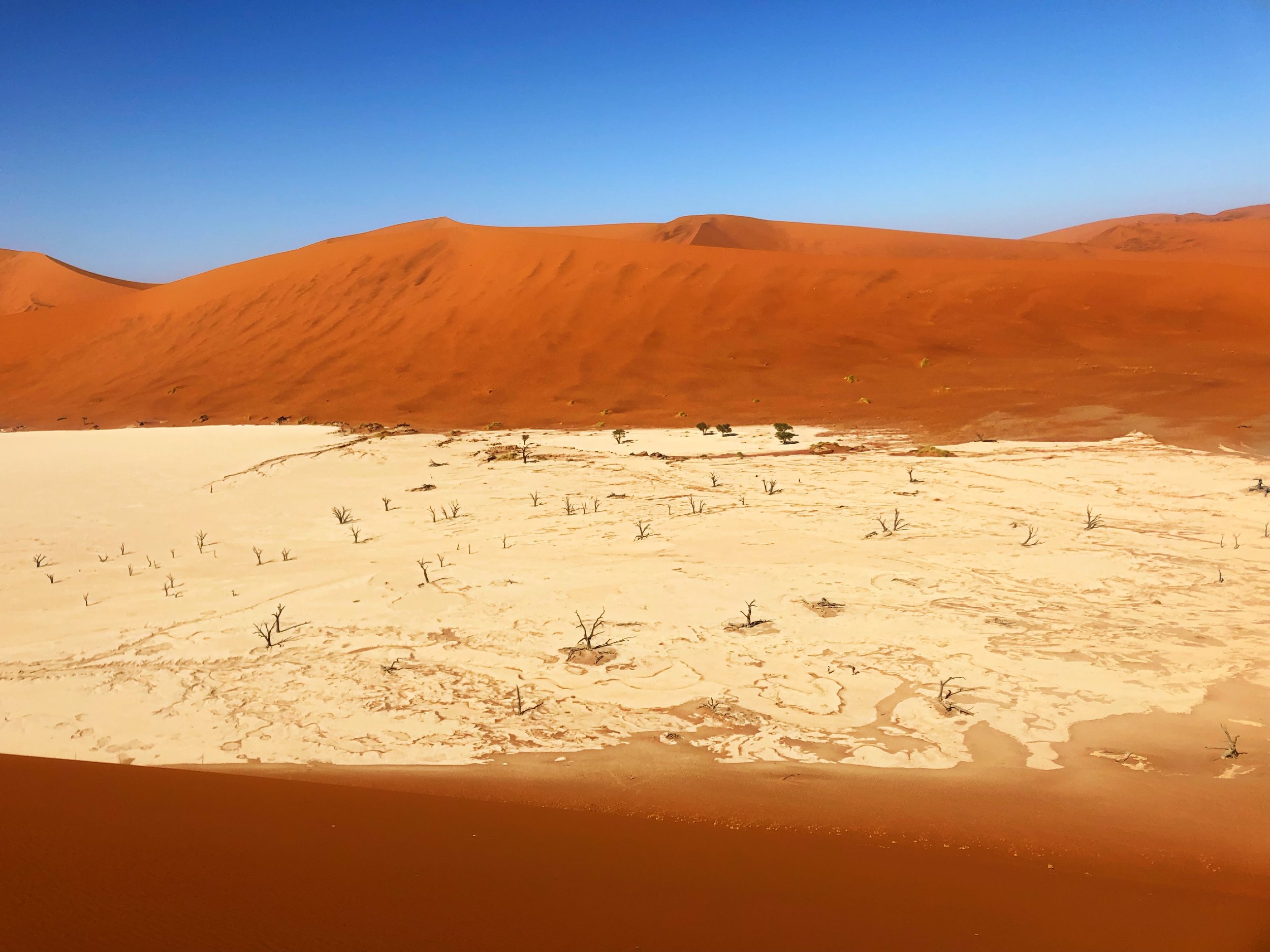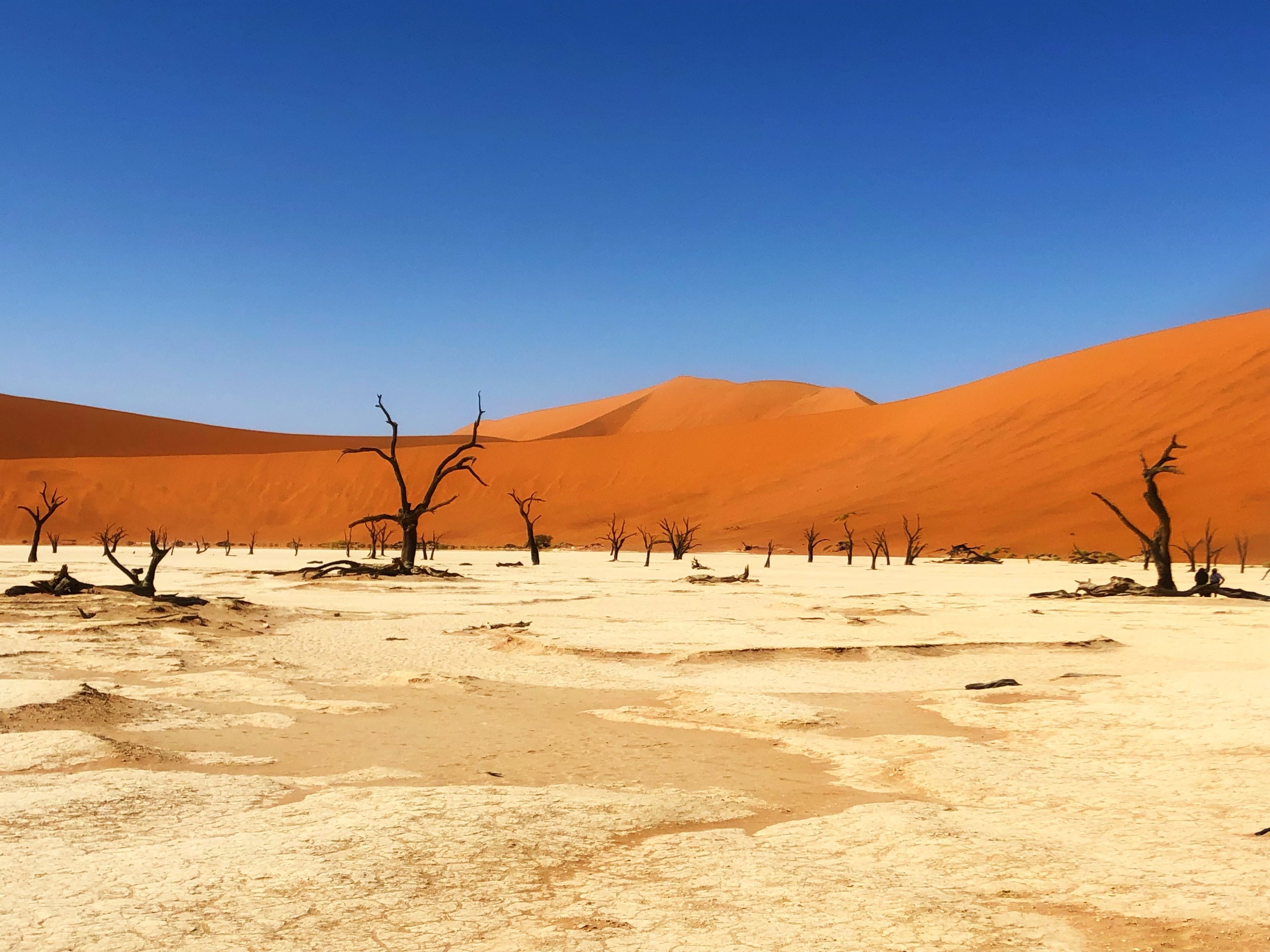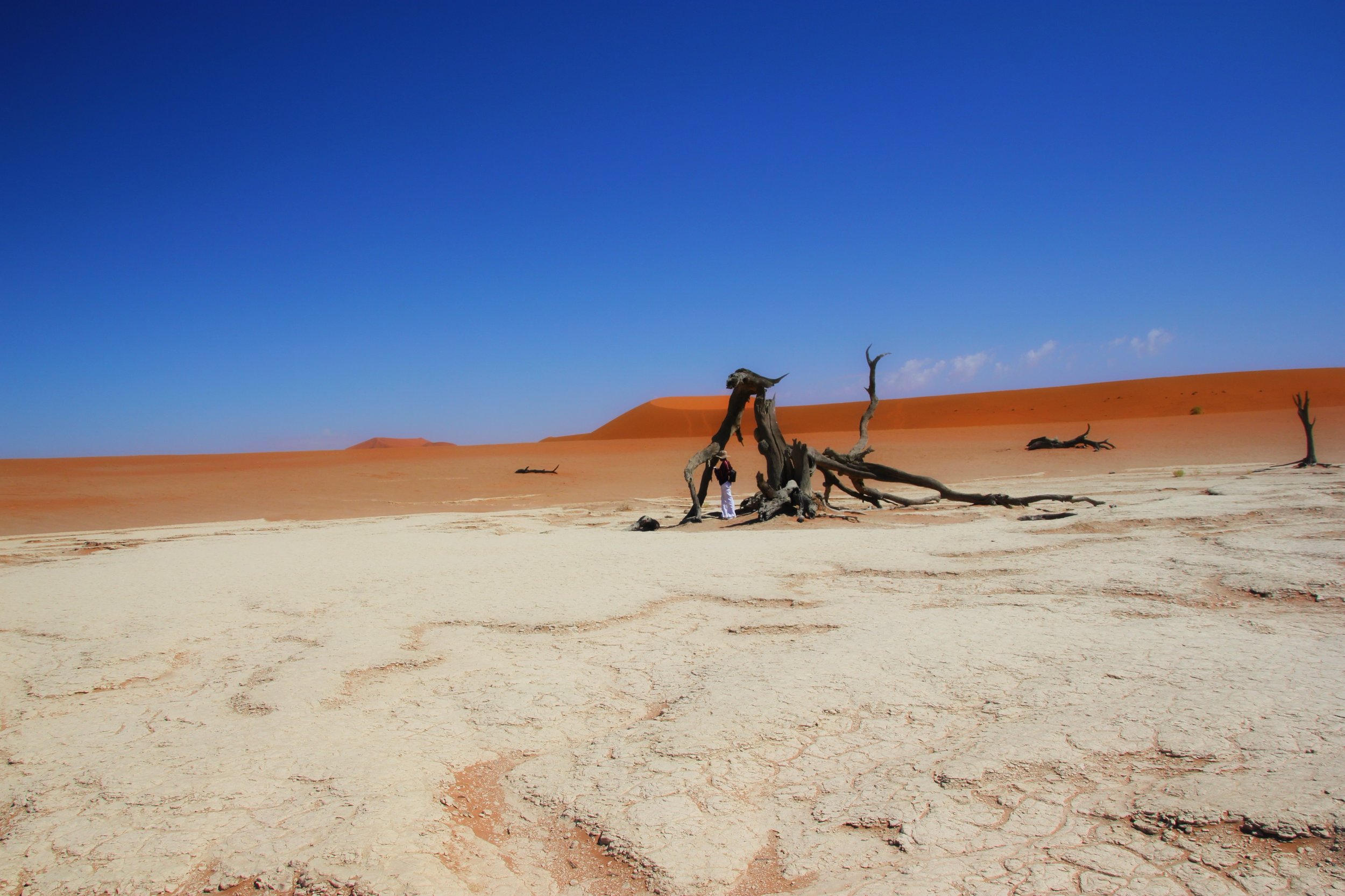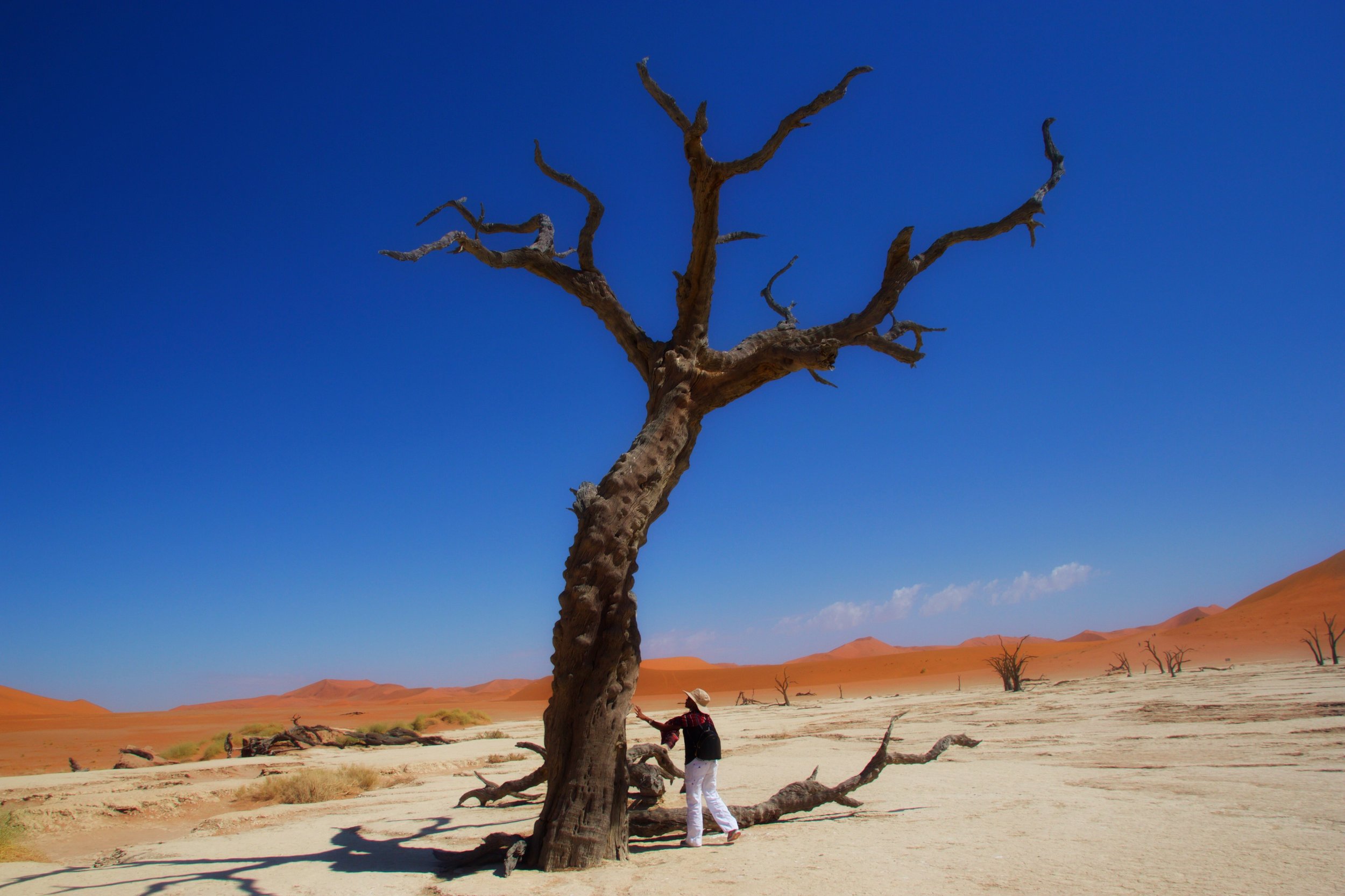 Tips:
· Pack light long sleeved clothes (think Prince of Persia) because the sun is Ex. Treme! It not only shines from above, but reflects from the ground up.
· Get sunscreen with SPF as high as is humanly possible. I know darker skinned folk will say "I don't need sunblock because melanin"… Guys the sun and cancer don't care. Protect your skin.
· Water is provided on all the tours so you don't need to worry about that.
· Get wide brimmed hats to save your face skin (there is a curio, gift shop which sells them on site.)
· Pack closed shoes because the sand burns.
· Make sure your GPS' maps software is upto date.
· Charge your electricals for all the amazing pictures you will take.
· Also, go to Solitaire because there is literally nothing for miles and miles and there is a service station in Solitaire.